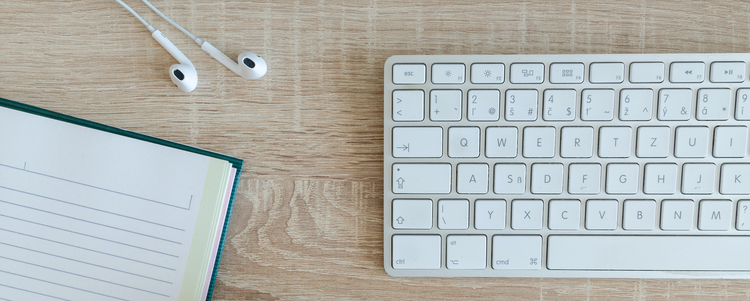 My Journey Into Homeopathy
My journey towards homeopathy began, unknowingly, over 13 years ago. I was returning home from a trip from Thailand in 2010 quite ill with a bloated stomach and intestinal issues. I couldn't eat anything and was losing a lot of weight. I went to my family physician who started requesting medical procedures to find the source of my discomfort. Originally it was thought that I had ingested some type of parasite or bacteria from my travel abroad. However, after six months of undergoing multiple tests it was discovered that I had several small ulcers in my small intestine. This finding resulted in a referral to a gastrointestinal (GI) specialist who diagnosed me with Crohn's Disease. This made no sense to me at the time. How could I have developed Crohn's Disease from traveling to another country? Eventually, I was transferred care to another GI specialist, who after several years and many colonoscopies later, determined that the ulcers were a result of all of the prescription medication, primarily, Naproxen, that I had been taking for my migraine headaches for most of my adult life.

During this entire time, my symptoms had not abated. I still had constant bloating in my stomach and ongoing issues with my small intestine. It didn't matter what I ate or when, I constantly felt bloated and uncomfortable. I was advised by the specialist to stop taking Naproxen, which I did; however, my migraine headaches got worse and I was then, referred to a neurologist to support me with different medications that would not cause any further aggravation to the ulcers in my intestine. I never ended up taking any of the medications because I got too many side effects. I chose to only use Tylenol for pain relief when needed. I also started to explore other methods for healing my migraines such as acupressure, acupuncture, essential oils, massage, physiotherapy and yoga. All of which started to reduce
the frequency of my headaches and decrease my need for medication to relieve my headaches.

Meanwhile, while waiting to see specialists and figure out my treatment plans for my gastrointestinal system, I took it upon myself to figure out my own cures and remedies for my body's symptoms. I was so uncomfortable each day and this went on for over 13 years. Part of my journey was the exploration of different diet plans, visits to a naturopathy, trying traditional Chinese herbs, acupuncture, reiki, shamanic journeys, abdominal massages, meditation, Bach flower remedies, aromatherapy and reflexology. Occasionally I would start to feel some relief
but all would prove to be temporary. I was very discouraged and disheartened. Always hopeful that the next treatment modality would be the "one" that would help reduce my daily symptoms. It was during this exploration that I started to work with a homeopath.

My first experience with homeopathy was positive. However, after several years with the same practitioner I did not have an alleviation, overall, in my physical symptoms so I stopped going to that homeopath. (After taking the sampler course in 2020 with CCHM, I now know that the homeopath I was seeing did not follow the same principles as the Hahnemann teachings and gave me a wide variety of remedies at the same time, and other herbal remedies that did not work for me).
I eventually discovered a diet plan, called Specific Carbohydrate Diet (SCD) which would provide me with the most relief from my symptoms. This plan was the total elimination of grains from my diet as well as other complex sugars. I strictly followed this diet for one month and finally felt some relief from my physical symptoms in my GI system. I followed the SCD diet strictly and with much success for five years.

However, in another turn of events, approximately during March 2020, I had a flare up in my intestinal system and was diagnosed with diverticulitis. (Diverticulitis is a condition that occurs when small pouches, or sacs, form and push outward through weak spots in the wall of the colon and these pouches can become inflamed). It was extremely painful and was a scary experience for me as I had also developed an abscess as well which, if it broke, I could become fatally ill. One of the main reasons (according to my GI specialist) for diverticulitis to occur was a low fiber diet. I had been eating a diet without grains (SCD) for five years which kept the
symptoms at bay but obviously showed me that my body required a new direction.
This led me to start to increase my grain intake slowly. I was so discouraged by this turn in my health. I thought I had finally found my own solution to my gastrointestinal symptoms through the SCD diet. Not one to give up, I decided to try homeopathy again. This time I decided to go to a different homeopathic practitioner. This practitioner was trained in Hahnemann's principles. During my initial consultation, I instantly knew that I was with the correct person for me this
time and on the correct healing path for my symptoms.

Over the course of the past several years, and with my current homeopathist, I have seen a dramatic change in my overall health. All of the prescription medications I was on, not only for my gastrointestinal issues, but for other conditions not mentioned such as my asthma, my reoccurring bacterial vaginosis, heart palpitations, and migraine headaches had all but disappeared. I no longer needed prescription medication to treat my ailments. I had learned to trust the natural remedies of homeopathy and to stop reaching for traditional western medicine to treat my symptoms. I also continued to trust other modalities such as acupressure,
acupuncture, exercise and a healthy diet to maintain my vitality and energy. It has taken me a long time to trust in the homeopathic process as I still often wanted to resort to western medicine; however, slowly and in time, I began to trust the journey. I also began to see real tangible results which made me a believer in using homeopathy and its vibrational nature to heal my body, mind and emotions and bring me back home to my true self. I now fully rely on natural methods for healing my body and no longer reach for over-the-counter medications which has been the hugest shift for me in my life!

Through my healing journey over the past thirteen years, I became more open to trying anything beyond the "traditional" western approach to health and healing. I was so often frustrated by the ways in which the current medical/mainstream paradigm approached health. In the past I would be seen by a variety of specialists for each of my body systems such as: a neurologist for my headaches, a specialist for my GI system, and a cardiologist for my heart issues. I began to see how fragmented the medical system was. Each specialist would only treat
the body system of their focus and ignored the rest of me. I cannot even begin to tell you how many times one specialist referred me to another because it was not within their scope of expertise to tell me what was going on for another body part. I would end up bouncing around from one specialist to another and not one person would be looking at the entire picture of my health and body. I had to become an advocate for my own healing and take a lead by investigating other options.

As a result of my increased health with the second homeopathist, I decided to enroll in the sampler course with CCHM during the summer of 2020 (July and August). I wanted to learn more about homeopathy and the foundational components of this healing modality. As a keen learner, I had a desire to become more knowledgeable about why this pathway to healing worked so well for me. I completed both Lesson 1 and Lesson 2 and absolutely loved taking the courses as it increased my interest in the path of homeopathy. However, I chose not to enroll in the Homeopathy and Health Sciences Correspondence Diploma Program at that time due to my
life circumstances.

I now feel that it is time to explore the world of homeopathy as I am now an empty nester with grown children. I know that enrolling in the Homeopathy and Health Sciences Diploma Program with CCHM is what will truly feed my heart and soul.
The journey towards healing my body ended up being such a profound gift. The discovery of the ulcers in my small intestine led me down a path that I could not have predicted at its onset. My ongoing pursuit for wellness expanded my knowledge of other possible healing modalities available to me beyond the traditional allopathic and western medicine that I had been accustomed to.
If I had not had the discord and discomfort in my body, I may never have found myself at the precipice of such an amazing exploration of healing and health. Nor would I have discovered the many benefits of homeopathy to treat my whole self.
What I once thought was my greatest challenge became, unbeknownst to me, my greatest adventure, providing me with an exciting shift towards becoming a homeopathist.

I am ready, willing and excited to be in service to others as a homeopathist and support people in their journey to lifelong health. I can authentically be an example, based on my own experiences, that shifting to natural healing modalities such as homeopathy, natural diet plans and eliminating over-the-counter medications, as well as prescriptions, has supported my own healing journey with the best possible outcomes. I cannot wait to begin this amazing journey into homeopathy and see what unfolds along the way!