the cchm difference
What Sets Us Apart
We offer the most comprehensive Homeopathic education available in North America. Founded in 1994 by classical homeopath, Raymond Edge, what truly sets our school apart is our dedication to training students in pure Hahnemannian Homeopathy while also introducing students to modern concepts and techniques as they progress through our program so they are well-prepared for a successful practice. Our exceptional unique two-fold clinical training program ensures our graduates have a seamless and confident transition into practice. It is important to us that what we do remains in accordance with the founding principles of this amazing system of medicine. We are so proud of our proven track record, and enjoy the status of being North America's longest-running Homeopathic College. We have graduates practicing and students currently studying with us, in countries all over the world. 
We would love to welcome you into our nurturing supportive community!
THE CCHM DIFFERENCE
How We Stand Out
OUR FACULTY
In addition to our outstanding Homeopathy classes, all taught by master homeopaths, our In-Class Health Science courses are taught by Naturopathic Doctors who specialize in homeopathy, as well as Medical Doctors. Over the years we have assembled a roster of lecturers and supervisors who are both good clinicians as well as excellent teachers, and these rarely come in the same body!
We are exceedingly proud of our staff and faculty.
WORLD CLASS CLINICAL TRAINING
The two-fold Externship and Internship Clinical Training experience at CCHM sets us apart from all other schools and makes our Clinical Training a comprehensive and invaluable experience for our students. Our Live Clinical Internship and Externship Courses have been an integral part of CCHM since our inception in 1994. This integrated approach is a big part of what has made our College a top international school and why our graduates are so successful in practice.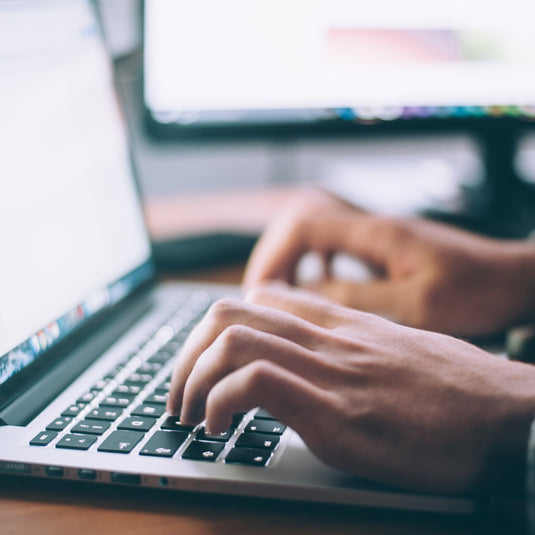 "The 2022-2023 Post-Grad course was enthusiastic and engaging, with exceptional instruction from the entire group of presenters and educators. Each teacher of homeopathy shared his or her knowledge and passion for homeopathy in their own unique style.  
Thanks to you all; I am sincerely grateful for the opportunity to participate in such a high-level of learning, and to continue to acquire new skills such as those presented throughout this course."
"This Post Graduate course expands on the diploma program and goes into more detail; I have learned more remedies, how to use nosodes, the implications of miasms and much more.  We were also able to bring our difficult cases to class for discussion. This course certainly widens your homeopathic horizons. It is definitely worth the time, investment and effort." 
"There is always so much more to learn and to appreciate about homeopathy. This course is a goldmine of information, wisdom, insights, and guidance. Being able to relate to the lecturer(s) as a fellow practitioner/peer adds to the experience and here we have the opportunity to bring our own cases and to network with others which is an opportunity worth every minute. It is a rewarding and enriching experience all around."
"The post grad course has been a tremendous experience for me which nourished and enriched what I learnt during my homeopathic training. It is a well-structured and thorough program with great lecturers who were delightful. I also must say that keeping in touch with my former classmates and listening to their first experiences as homeopaths was very touching. I'm looking forward for more of these classes in the future. I congratulate CCHM for its organized and comprehensive approach to homeopathic teaching."
"The post-grad program is advanced study which not only expanded my foundation knowledge but allowed me to gain practical case taking experience that likely would have taken many years to experience in private practice. As such, I believe the program 'fast forwards' the student's abilities and strengths to assess a case and arrive at a good remedy choice. The subjects covered are vital for practicing homeopaths, and the opportunity to bring our own cases for discussion on those subjects was golden. Thanks to all the lecturers for a wonderful year."
"I loved the Post Graduate Course. You have the opportunity to continue to learn, keep in contact with other homeopaths, and look for guidance from the teachers to address difficult cases, all without the pressure of exams; just for the joy or learning.  It was a great experience for me."
"I was overjoyed and so grateful for all of the information that the teachers shared.  Attending Post Grad after 3rd year is a great way to continue learning and it allows me to ask questions that are related to 'real life practice' patient issues and concerns.  Thank you for all that CCHM does!!"
"It was a great opportunity to participate in this program, it was refreshing and opened new concepts of homeopathy to me. It was very helpful and I became acquainted with new instructors and ideas in this field."
"This post-grad course really helped me a lot in exploring different possibilities in case analysis in the homeopathic healing art. I have learned different ways of perceiving a case and identifying what needs to be cured along with the most curative remedy. It significantly improved my effectiveness of case management together with my ability to help my patients."
"This post-grad course provides a solid foundation in the fundamentals of homeopathic materia medica, and case-taking, while also exploring more advanced topics such as the treatment of mental disease. I recommend this course to any naturopathic doctor who would like to expand their practice in homeopathy."
"Continuing on with a 4th year of homeopathic study was incredibly valuable. The fellowship program with TSHM provided me with more advanced case analysis methods, which have enabled me to more accurately discern the genus of each case. Each homeopath who taught in the fellowship program is a pleasure to learn from and to talk with about clinical homeopathy"